CRITICAL DH CO-WORKING SPACE
Critical DH Co-Working Space
U of T faculty members, from any unit, who are leading digital humanities research projects are invited to apply to use this space to meet with collaborators, students, and others working with them on DH projects.
This is a shared space (with other DH projects), with a BYOE (bring your own equipment) policy. The space is located in Room 222 in the Jackman Humanities Building on the St. George Campus, 170 St. George Street.
To apply to be a Research Team in Residence, please see the call for applications.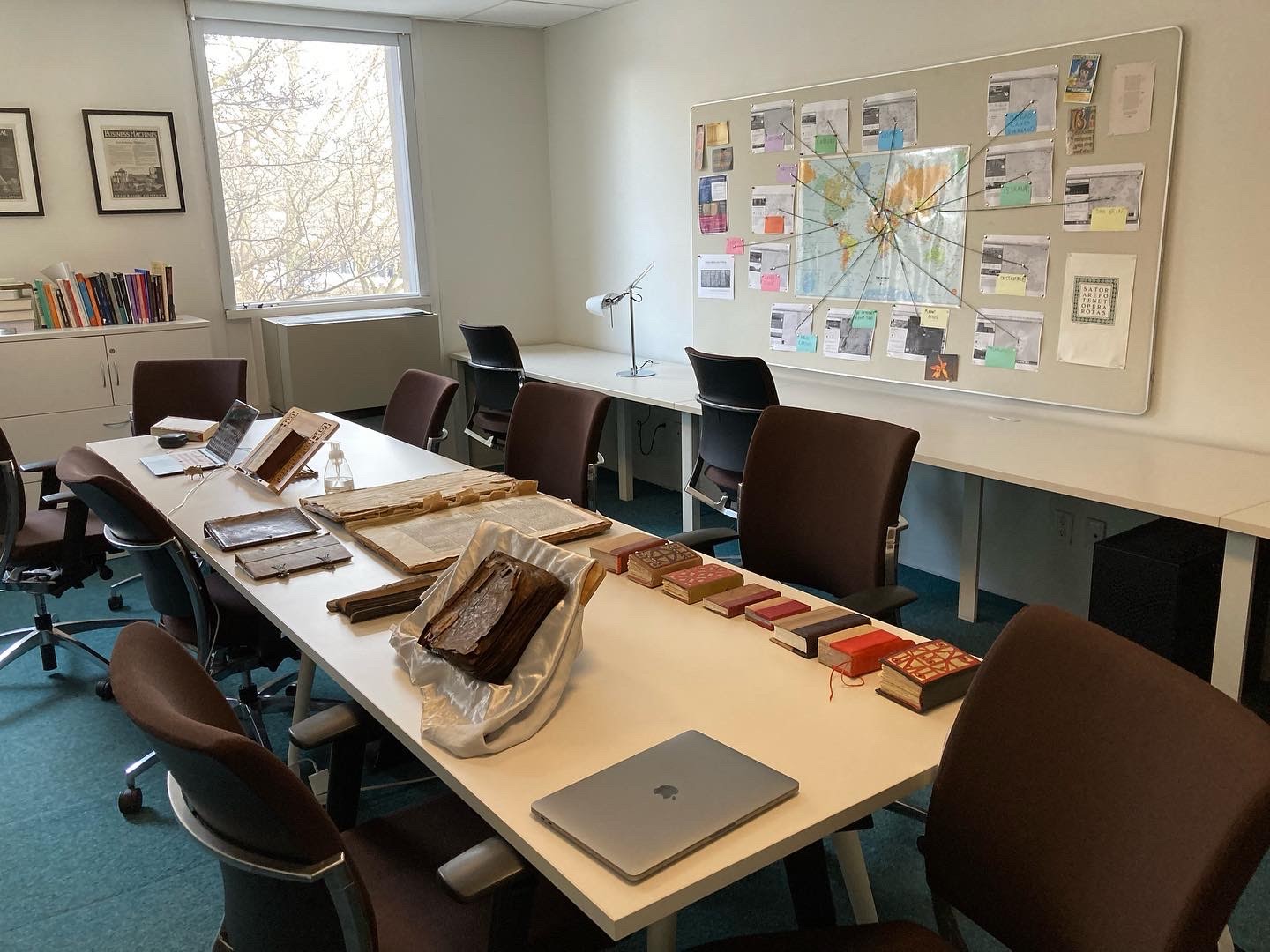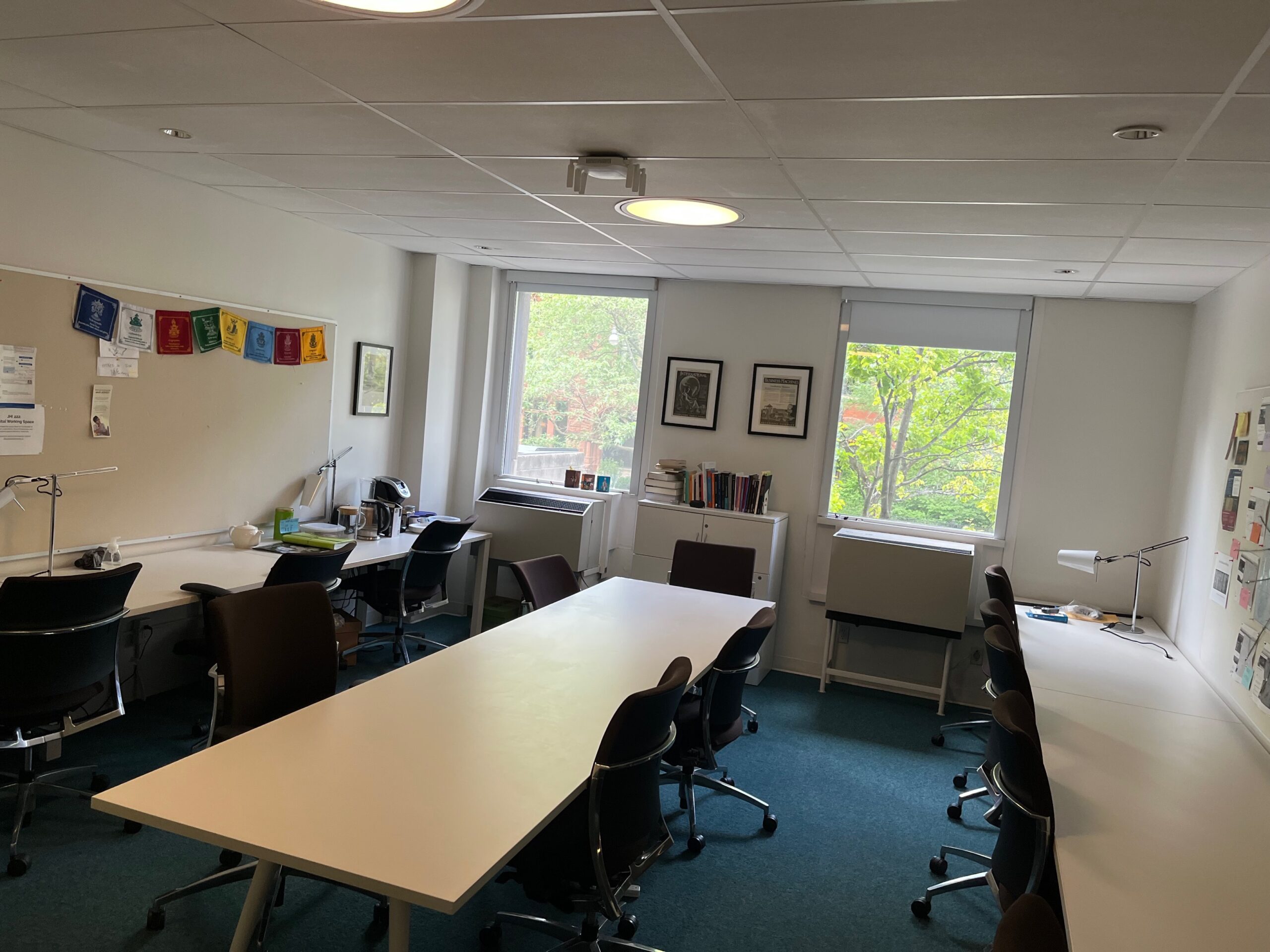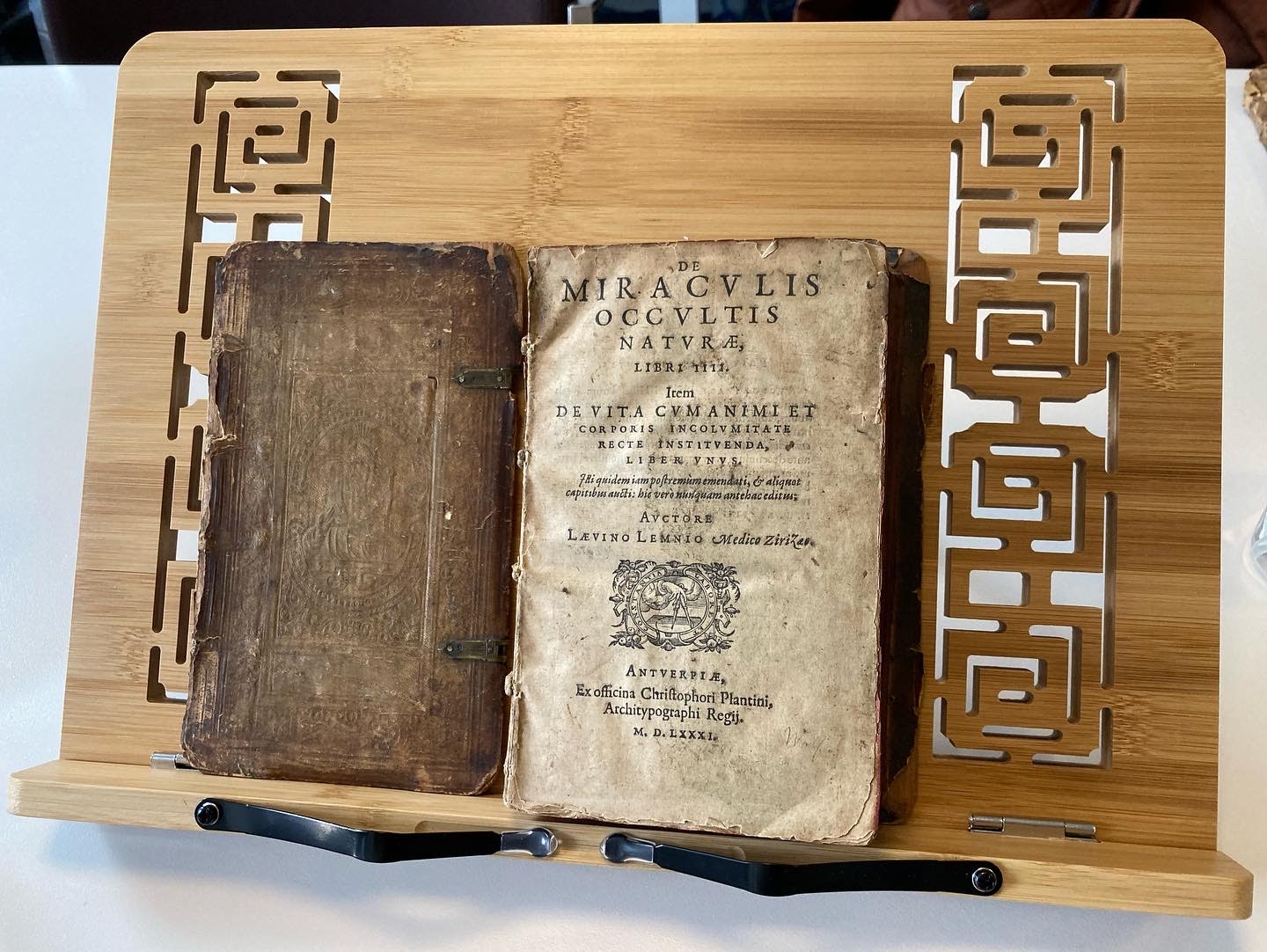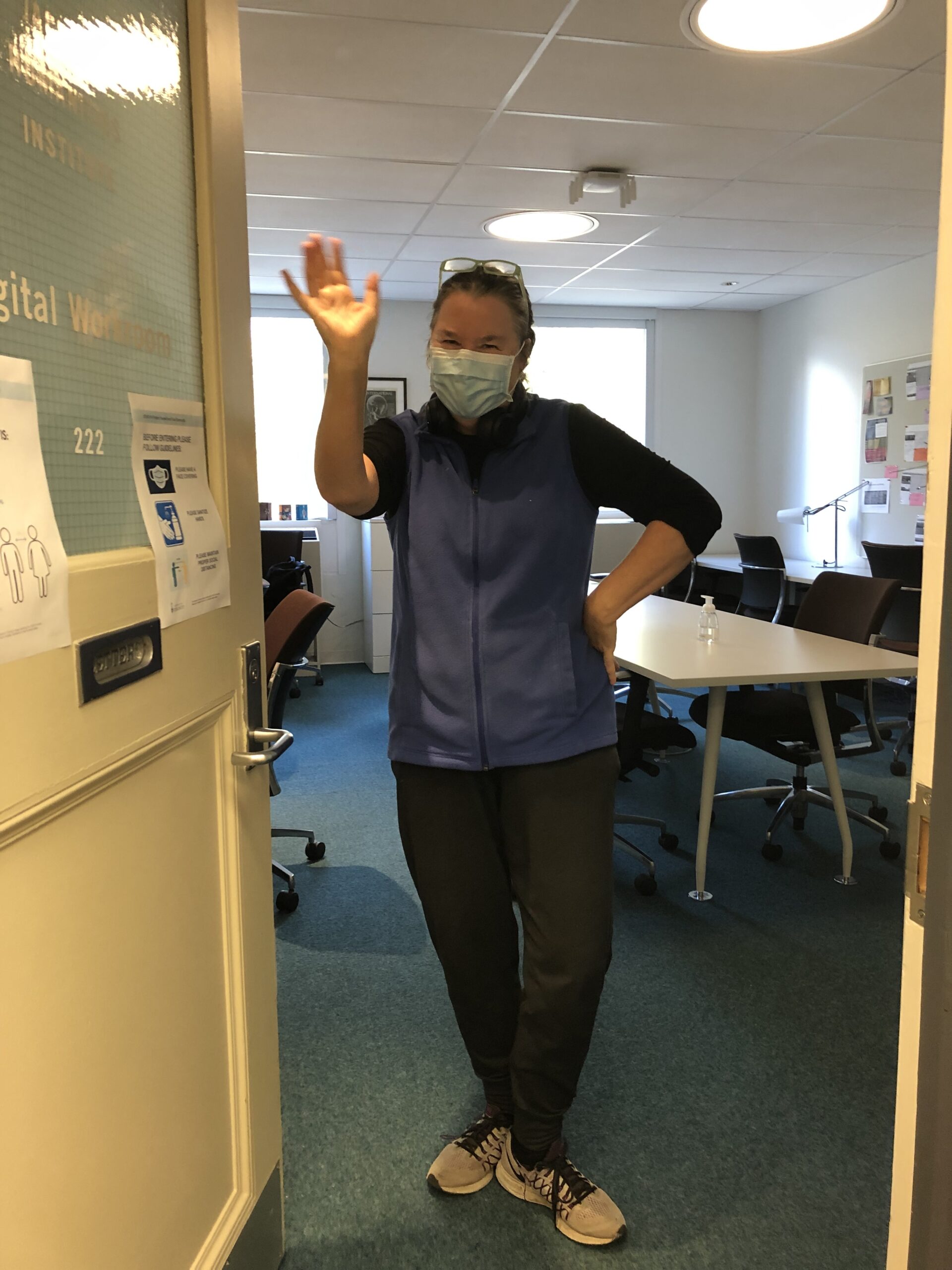 Current Teams in Residence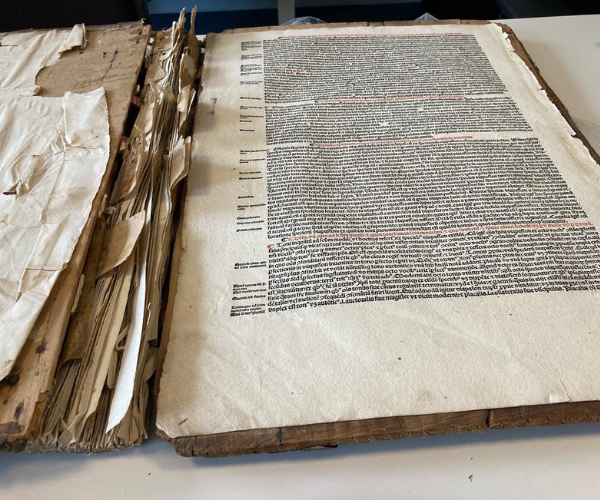 The Old Books New Science Lab
The Old Books New Science lab began in 2014 as a way for Alex Gillespie's graduate students to see one another and talk about their work on a regular basis. Other junior scholars, undergraduates, postdocs, librarians, and faculty joined the community, and we soon found that we were beginning to run funded grant projects out of the lab, including most recently Digital Tools for Manuscript Study (2015–2018) and The Book and the Silk Roads (2019–2021), both funded generously by the Mellon Foundation. As a lab, we explore cutting-edge questions in global premodern book history (manuscript and print); medieval literary studies; digital humanities; and cross-disciplinary collaborations, from biocodicology to computer sciences and x-ray imaging.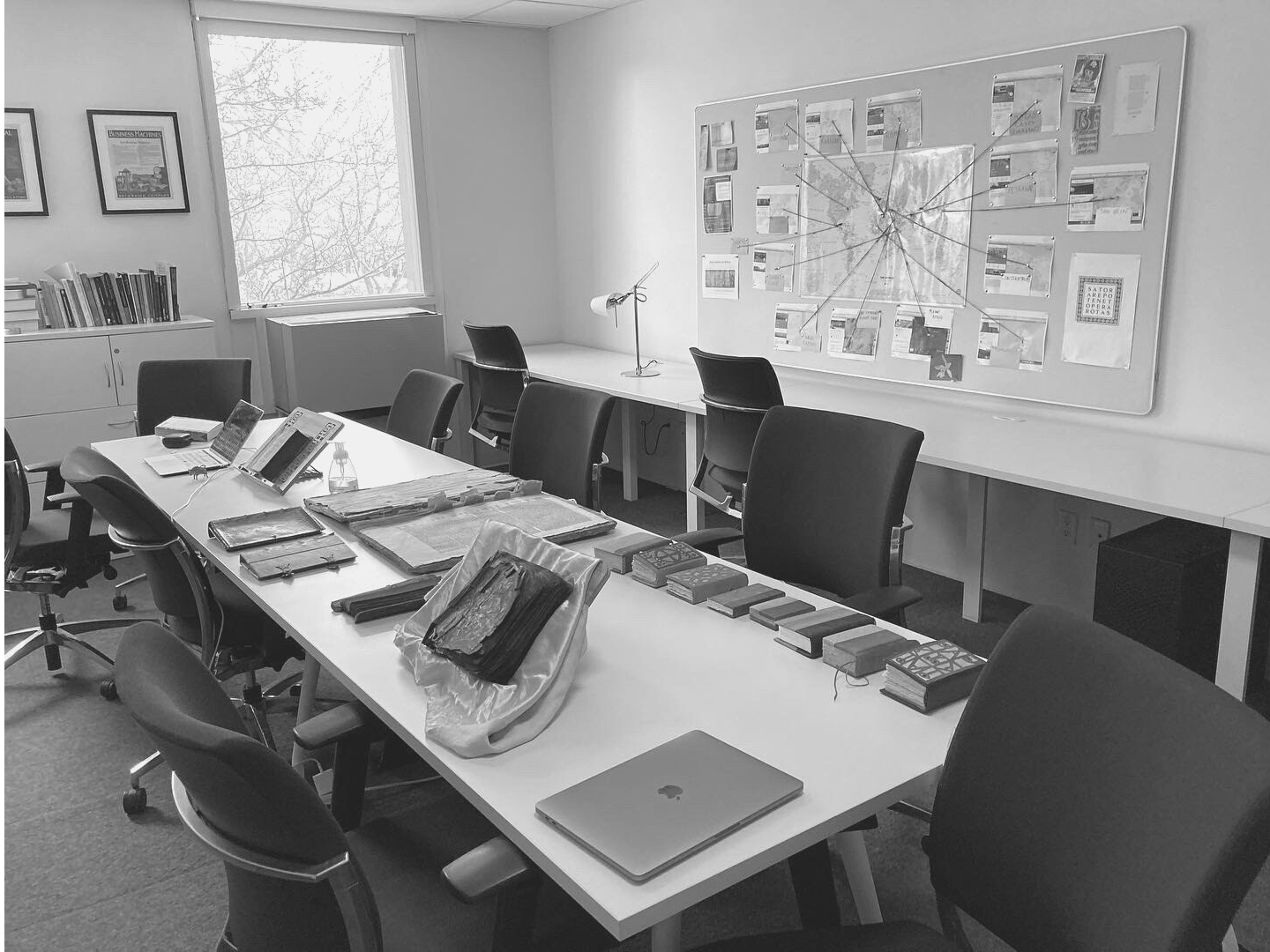 CDHI Communities of Practice
Since 2021, CDHI has supported two Communities of Practice to support Graduate Fellows and Postdoctoral Fellows with research, writing, and professional development opportunities. The Graduate Community of Practice is composed of the annual cohort of CDHI Graduate Fellows. The Postdoctoral Community of Practice includes fellows directly affiliated with CDHI, as well as fellows from the broader University community and beyond.
2022-23 Community of Practice Leaders
Postdoctoral Community: Rachel Levine
Graduate Fellows Community: Katie Mackinnon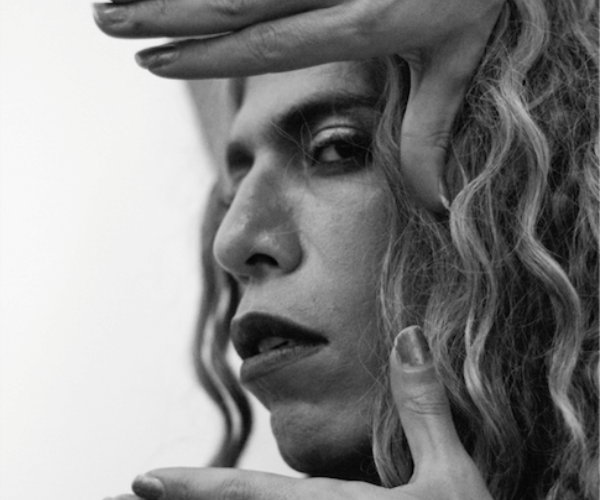 The Trans-Feminist Queer Digital Praxes Workshop
The TFQ DPW is both a collective of, and a space for, trans- feminist queer activists, artists, audiences, writers, and researchers, working from the University of Toronto and beyond. Anchored in trans- feminist Indigenous queer of color and critical disability ethics and praxes of reciprocity and responsibility, TFQ DPW works on digital phenomena as forms and spaces of potential (and potential problems) for multi-scalar multi-disciplinary works-in-progress through collaboration and community.
Our two current projects are the Digital Research Ethics Collaboratory (DREC) and Cabaret Commons. DREC is dedicated to building reciprocal, accountable, non-extractive, non-dispossessive practices and values for research in and on digital environments, and publishing short essays, conversations and experiments on these themes. The Cabaret Commons is a gathering space for TFQ artists, activists, audiences, and scholars to think, co-create, play, and share their work in multiple forms and formats.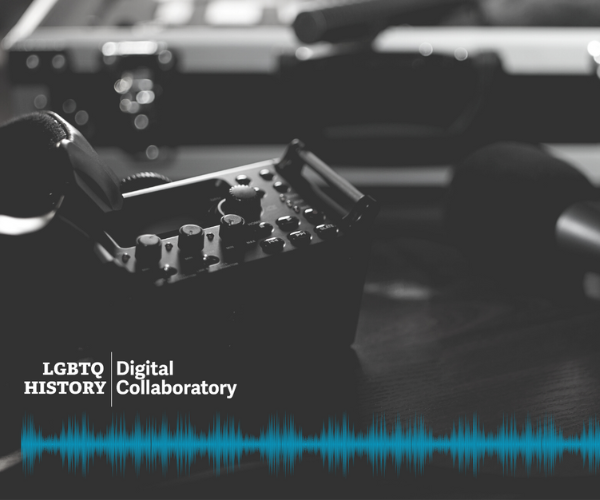 LGBTQ Oral History Digital Collaboratory
Founded in 2014, the LGBTQ Oral History Digital Collaboratory is a SSHRC-funded, public and digital humanities research initiative that preserves gay, queer, and trans life stories, using new methodologies in digital history, collaborative research, and archival practice (PI: Elspeth Brown, UTM Historical Studies). 
Our current focus is the Pussy Palace Oral History Project. The Pussy Palace was an exclusive bathhouse event for 350+ queer women and trans folk in Toronto. In collaboration with The ArQuives: Canada's LGBTQ2+ Archives, we have collected 36 interviews with bathhouse patrons, event organizers, and community activists. Our interviews address not only the raid, but also radical sex/gender cultures in turn of the 21st century Toronto. Our 6-member team has been co-working, in person, bi-monthly to animate and activate these interviews through research creation in the form of audio portraits, video shorts, and other methods.  
The Team
Elspeth Brown, Principal Investigator
Alisha Stranges, Project Manager and Co-Oral Historian
Elio Colavito, Co-Oral Historian
Emily Mastragostino, Interview Coder
Ayo Tsalithaba, Creative Director
Aisling Murphy, Social Media Manager
Former Teams in Residence
App & Platform Studies
David Nieborg (Department of Arts, Culture and Media, UTSC)
Kaushar Mahetaji (Faculty of Information, UTSG)
Alexander Ross (Faculty of Information, UTSG)
Maggie MacDonald (Faculty of Information, UTSG)
Dr. Randa El Khatib (Department of Arts, Culture and Media, UTSC)