The Web Development Assistant will be a member of the Critical Digital Humanities Initiative (CDHI) team, directed by Prof. Elspeth Brown. The Digital Projects Assistant will work directly with the Digital Humanities Developer to provide technical support (e.g. web...
Graduate Student Fellowships
In collaboration with our divisional partners, we will be awarding 12 graduate fellowships ranging from semester-length RAships of $4000 to longer term $10,000 fellowships. These fellowships are designed to support graduate students working on faculty DH projects and/or, in some instances, to support PhD students in completing their dissertations.
Graduate Fellows (2022-2023)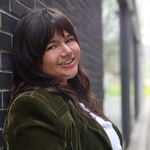 Alisha Grech is a PhD candidate at the Centre for Drama, Theatre and Performance Studies, studying with Dr T Nikki Cesare Schotzko (CDTPS). Alisha's project, titled: "HelpForHer: Feminist Activist Data Strategies for Mapping Gender-Based Violence in Canada", explores the process of collecting data from an activist, intersectional-feminist perspective.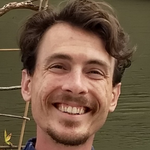 Bradley Clements is a doctoral candidate at the University of Toronto Faculty of Information, where he studies the roles of Canadian and American heritage institutions in relation to treaties with Great Lakes Indigenous nations. Over his CDHI Fellowship, Bradley will be theorizing and digitally curating a timeline of Great Lakes treaty history in collaboration with GRASAC (the Great Lakes Research Alliance for the Study of Aboriginal Arts and Cultures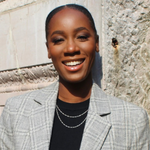 Mariba Douglas is pursuing her PhD in the department of Geography & Planning at the University of Toronto. Mariba is fascinated by the global circulation of emancipatory ideas, from Black student activism in North America to the rich countercultures of the Caribbean and beyond – all of which highlight the creativity and exuberance of Black radical thought and resistance. Mariba's research examines the expansion of "equity, diversity and social inclusion" initiatives in higher education as a feature of the persistence of anti-Blackness, contrasting these institutional accounts with vibrant histories of Black struggle and placemaking on Canadian campuses.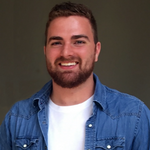 Matt Coleman is a PhD candidate in the Department of Art History. His project, entitled "Seeing Beyond the Classical Tradition, Then and Now: The Diversity of Viewer Experience in Hellenistic Art," supervised by Prof. Björn C. Ewald, looks to treat the ways of seeing ancient material culture through time more accessibly by investigating our popular ancient sources for visuality, through corpus linguistic strategies, and comparing them to modern viewing practices, through participatory visual study.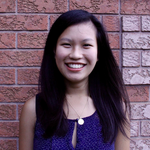 Melanie Ng is a PhD candidate in the Department of History at the University of Toronto studying the transpacific history of Chinese paper family migrations to and through North America. Weaving together archival documents and oral histories, her dissertation analyzes clandestine Chinese migrants' contestation and subversion of legal/illegal categories and their impact on Chinese community identity, Chinese racialization, and trans-imperial legal formation.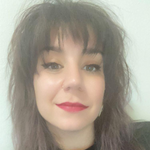 Natalie Leduc is a PhD candidate in the Department of English and part of the Book History & Print Culture program at the University of Toronto. Their project e.lit.ish is an app for those who self-identify as 2SLGBTQIA+, Black, Indigenous, or persons of color, and/or disabled to publish and engage with poetry.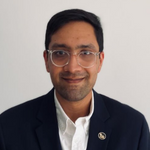 Siddharth Sridhar is a 5ᵗʰ year PhD Candidate in the Department of History. His research studies the role of the rubber industry and its associated networks of commerce, labour, and authority in the reproduction of British Imperial space in the Bay of Bengal during the Great Depression and Second World War.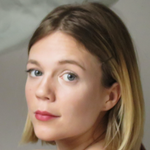 Sophia Jaworski (she/her) is a settler on Dish With One Spoon Territory and is a doctoral candidate in Sociocultural Anthropology. As part of the CDHI Grad Fellows program, the "Chem Map" project will expand an existing a digital dataset of over 900 points on a Google Map representing the historical and present petrochemical infrastructures in Tkaronto, into a public art exhibition. It will include new media art and interactive components with the intention to create a space for co-producing feminist and anti-colonial knowledge about petrochemicals geared towards environmental data justice.