The Critical Digital Humanities Initiative (CDHI) is a tri-campus research initiative that bridges the humanities' emphasis on power and culture with the tools and analysis of digital technology to forge a new, generative paradigm of digital humanities scholarship....
Emerging Projects Fund
The Critical Digital Humanities Initiative's Emerging Project Fund offers funding for time-limited, faculty-led digital humanities project planning, partnership networking, and/or tool-building through competitive seed grants. Each award of $10,000 is designed to support faculty research in critical digital humanities. The Emerging Projects Fund particularly seeks to build research projects and teams that will be well positioned to apply for Tri-Council or other funding in the future.
While all DH scholars are encouraged to apply, we will prioritize research projects engaged in critical digital humanities: research that emphasizes questions of power, social justice, and critical theory in making and analyzing digital technologies. We also encourage applications for critical digital humanities projects that foreground creative praxis, co-creation, public engagement, and community-based research.
Eligibility: All full-time faculty members at the University of Toronto, including research stream, teaching stream, and CLTAs. In the case of multi-university teams or community partnerships, the lead applicant must be a University of Toronto faculty member.
Funds Awarded: Applications will be considered for budgets up to $10,000.
Recipients
Congratulations to the five winners of the 2022-2023 Emerging Projects Fund competition of the Critical Digital Humanities Initiative! These exciting, cutting-edge critical digital humanities projects, each of which has been awarded $4000, represent the diversity of DH research at UofT.
Dr. Antia Gonzalez Ben (Faculty of Music) with Dr. Jess Mullen (Lecturer in Music Education Penn State) are leading "Pandemic Profits" which seeks to map the state, non-profit, and private actors involved in music education policy in Canada and the United States. They explore how the COVID-19 pandemic has intensified the "hidden privatization" of public music education.

By focusing on relationships between public schools and proprietary digital music-making resources, they consider how equity discourses have been deployed to advance private interests

Dr. TL Cowan (Faculty of Information and Department of Arts, Culture, and Media, UTSC) with Dr. Jas Rault (Faculty of Information and Department of Arts, Culture, and Media, UTSC) and in collaboration with the Trans-Feminist and Queer Digital Praxis Workshop (TFQ DPW) will digitize and exhibit select materials from the archive of Zab Design. This research-creation project explores the collaborative processes of Trans-Feminist and Queer graphic and typographical design practices and cultural interpret

Dr. Jessica Mace (Department of Art History) and Dr. Joseph Clarke (Department of Art History) lead the Hidden Toronto project which showcases Toronto's overlooked architecture in a series of interactive story-maps, u

sing multimedia documentation (video, audio, images, and text) on an open-access web platform. In collaboration with the Toronto Society of Architects, initial storylines for this project will include the spaces of the

labouring

classes, women and architecture, and queer Toronto. 




Dr. Jed Meltzer (Baycrest Health Sciences, Departments of Psychology and Speech-language Pathology), Maureen Buchanan (Kingston Indigenous Languages Nest, Batchewana First Nation), Dr. Lindsay Morcom (Faculty of Education, Queen's University, Ardoch Algonquin First Nation) and Dr. Juvenal Ndayiragije (Department of Language Studies, UTSC) are building an online course for learning the indigenous language Ojibwe using spaced repetition software, a method in which people

drill digital flashcards for about 20-30 minutes a day, and a scheduling algorithm tracks performance to optimize the efficiency with which learners acquire words. The Ojibwe course will serve as a model that can be adapted into other languages.

Dr. Ajay Rao (Historical Studies, UTM) is generating a database through manuscript digitization of texts

which will greatly expand the range of texts available for the study of Sanskrit intellectual history. Students will produce diplomatic transcriptions of unpublished Sanskrit manuscripts that can be used as training data for OCR text recognition software. The textual study focuses on Sanskrit scholarship from roughly 1500 to 1900, an extensive corpus that includes some of the most sophisticated works of philosophy produced in the history of the world.
The CDHI has been funded by the University of Toronto's Institutional Strategic Initiatives program. We are pleased to support these faculty-led projects as part of its mandate to position UofT as a global leader in bringing questions of power and inequality to digital humanities research.
To learn more about our funding opportunities for Emerging Projects, please visit Research Funding.
JHI-UTSC Early Career Digital Humanities Fellowship
The Jackman Humanities Institute, with the support of UT-Scarborough, the UTSC Library, the Dean of UTSC and the Office of the Vice-Principal Research, supports a 18-month Digital Scholarship project in 2021-2022. The JHI-UTSC DH early career faculty fellow leads a team involving undergraduate and graduate students and library staff to produce the following outcomes:
participation in the Critical Digital Humanities Initiative
curricular innovation
advancement on a scholarly project
a grant proposal (SSHRC, Early Researcher Award, or other)
Current Fellow
Sherry S. Yu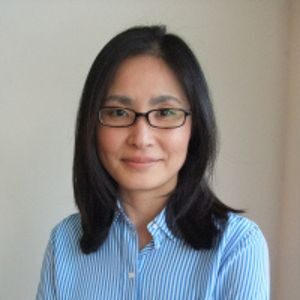 Sherry S. Yu is Assistant Professor in the Department of Arts, Culture and Media, and the Faculty of Information at the University of Toronto. Her research explores multiculturalism, media, and social integration. She is the author of Diasporic Media beyond the Diaspora: Korean Media in Vancouver and Los Angeles (2018, UBC Press) and the co-editor of Ethnic Media in the Digital Age (2019, Routledge). She is currently working on an edited volume entitled, The Handbook of Ethnic Media in Canada, with Daniel Ahadi and Ahmed Al-Rawi at Simon Fraser University. Her research also has been published in scholarly journals such as Journalism: Theory, Practice & Criticism, Journalism Studies, Journal of Ethnic and Migration Studies, Canadian Ethnic Studies, Canadian Journal of Communication, and Global Media Journal — Canadian Edition.
Project Title:  Digital Ethnic Media Hub
Digital Ethnic Media Hub (DEMH) aims to serve as a publicly accessible digital space for 1) an ethnic media directory and 2) an ethnic news database. It responds to the absence of consolidated up-to-date open access to Canadian ethnic media for research, teaching, professional practice, and public knowledge. This lack of equity and inclusion of long-established ethnic journalism in the Canadian media system creates an ever-widening gap in the public discourse, especially in the digital age, and poses great challenges to serve the information needs of the members of multicultural society. This project aims to develop a prototype of DEMH and an application for additional funding which will help further assess user experiences and sustainability of DEMH as a multi-cultural, multi-ethnic, and multilingual information hub.
Past Fellows
Mark V. Campbell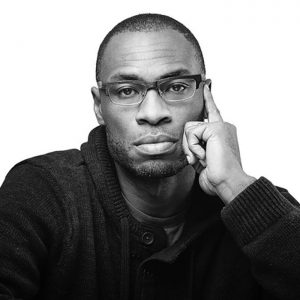 Mark V. Campbell
(Ph.D. 2010, Sociology and Equity Studies, OISE/University of Toronto) is Assistant Professor of Music and Culture in the Department of Arts, Culture and Media. He is a DJ and Curator with research interests that include Afrosonic cultures, hip hop archives and DJ cultures. As founder of Northside Hip Hop Archive, Dr. Campbell and his work have been covered by various media outlets such as
Toronto Life, The Globe & Mail, The FADER, CBC's Q, Red Bull Music, CityTV, Urbanology Magazine, Pacific Standard,
hiphopcanada.com
, The Puritan, Now Magazine, the Washington Post
and others.
AfroSonic Audio is a research creation project by which Dr. Campbell works at the intersections of Black studies, musicology and the digital humanities to produce two audio tracks utilizing archival materials from Toronto's sonic lineage. In this project, Mark asks two main questions: (1) "How can the archiving of hip hop's sonic innovations contribute creative and conceptual methodologies focused on decolonizing the archive?" "Since digital technologies allow for a greater visibility and appreciation of black cultural repertoire, can the creative process of performing embodied Black cultural knowledges remix notions of preservation?"
To answer these questions, his project is divided into three research and creative components.
Digitization: Thirty radio shows from the longest running hip hop radio show in Canada—the Masterplan Show (CIUT 89.5fm)—and thirty analogue mixtapes from Toronto and the GTA will be digitized and annotated.
Annotation & Ideation: After listening to all the audio, the project team will assign metadata attributes to the annotated archival audio, including capturing aspects of localism, vernacular and DJ techniques that speak specifically to the Toronto context. These annotations will be used as part of a course assignment and experiential DJ lab in Mark's UTSC course.
Writing & Creation: Two new audio tracks will integrate audio samples chosen from the archival materials, with feedback and collaboration from DJs on the Masterplan Radio Show. Other outputs include an annotated bibliography and a journal article.
Alejandro I. Paz
(Ph.D. 2010, Anthropology and Linguistics, University of Chicago) is Associate Professor of Anthropology at the University of Toronto Scarborough. His research addresses the relation between language, public communication, media and citizenship, and regionally he researches Israel in the Middle East. Alejandro's publications to date and work in progress are based on extensive ethnographic, archival and linguistic fieldwork in Israel/Palestine.
MediaCat: In his latest project, Alejandro considers the impact of Israeli English-language news websites on the digital dissemination of news about Israel and Palestine specifically, and about the Middle East more generally. He collaborates with others on an extensive digital component, in order to better track the digital dissemination of news online. The web-application they've been developing is called MediaCAT.
The last twenty years have seen decisive shifts in the production and consumption of news and information in the North Atlantic. This project explores new ways to visualize the intertextual knowledge that forms in this new media environment. In particular, he and his team will develop visualizations for a new digital tool, called MediaCAT, that creates a corpus to study the intertextual sourcing in contemporary journalism.
Alejandro's project will link three existing research and pedagogical goals:
Improve on how we conceptualize the digital dissemination of sources, and the visualizations of digital intertextuality, by developing and publicizing new kinds of visualizations as part of an existing Digital Humanities tool developed at the UTSC called MediaCAT.
Enable analysis and publications based on a new corpus produced by MediaCAT on the impact of Israeli English journalism.
Promote the use of MediaCAT and contribute to a working group dedicated to examining Digital Palestine/Israel.