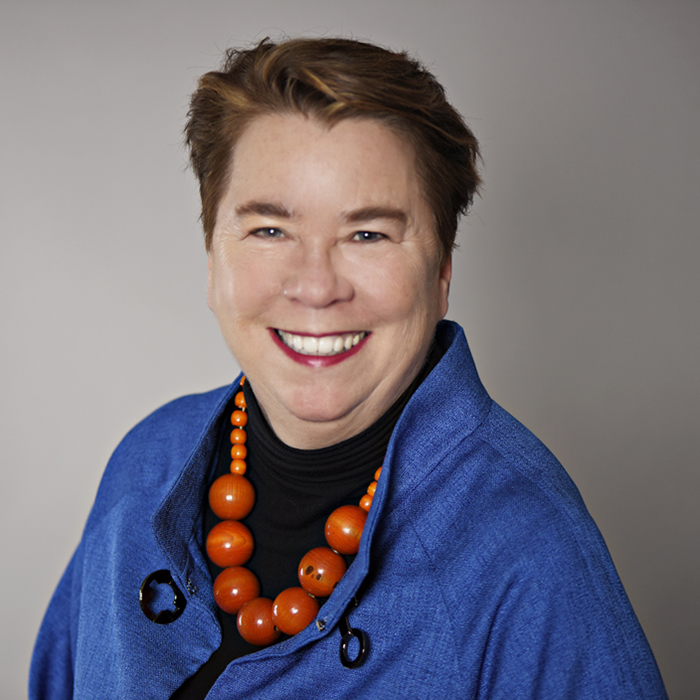 Elspeth Brown
Director
Dr. Elspeth H. Brown is Professor of History at the University of Toronto, where she teaches queer and trans history; the history of US capitalism; oral history; and the history and theory of photography. Her digital humanities research has focused on queer and trans archives and oral history. She received her PhD from Yale University in 2000 and is the author of (most recently) WORK! A Queer History of Modeling (Duke University Press, 2019) and co-editor of Feeling Photography (2014, Duke University Press with Thy Phu). She is the principal investigator for the LGBTQ Oral History Digital Collaboratory, a team-based project and virtual working space where members come together to share work, ideas, and new knowledge about the creation of LGBTQ oral histories in the digital age. She is an active volunteer and former Co-President of the Board at The ArQuives, Canada's Lesbian and Gay Archives, the world's largest LGBTQ+ community archive.
You can learn more about her work at https://www.elspethbrown.org and sometimes find her on Twitter at @ElspethHBrown. For email please use: dhn.director@utoronto.ca.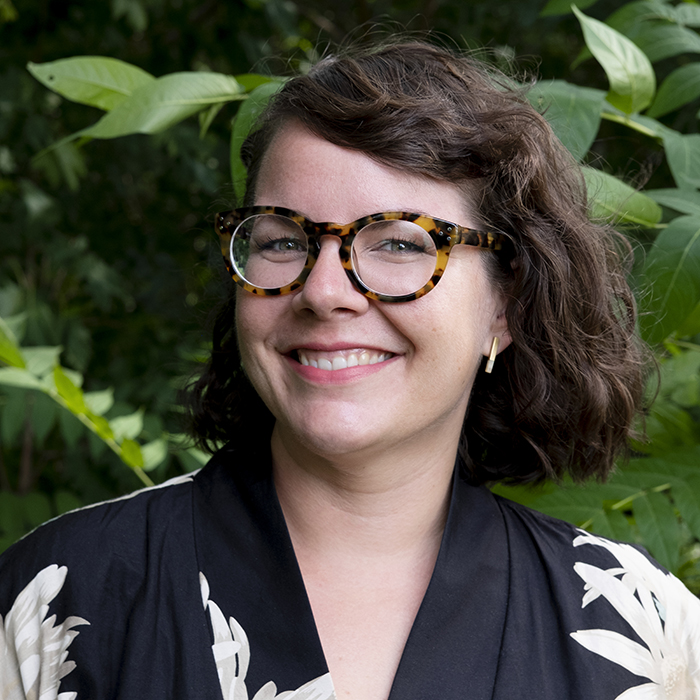 Danielle Taschereau Mamers
Managing Director
Danielle Taschereau Mamers is the Managing Director of the CDHI. Danielle received her PhD in Media Studies from the University of Western Ontario in 2017. She has previously held postdoctoral fellowships at McMaster University (ECS), the University of Pennsylvania (WHC), and the University of Toronto (JHI). Danielle's research identifies critical and creative strategies for destabilizing authority structures reproduced by documents, images, and their archives. Her first book, Settler Colonial Ways of Seeing (Fordham UP, forthcoming), investigates Indigenous artists' engagements with settler documentation of Indian status in Canada. Her other projects include a study of art as a method of political theorizing and an archival and field-based analysis of the decolonial potential of bison reintroduction. Bridging critical digital humanities, environmental humanities, and public scholarship, Danielle co-created the Field Guide to Lost Futures with student researchers at McMaster University.
You can learn more about her work at www.dtmwrites.com and sometimes find her on Twitter at @DTMwrites. For email please use: d.taschereau@utoronto.ca.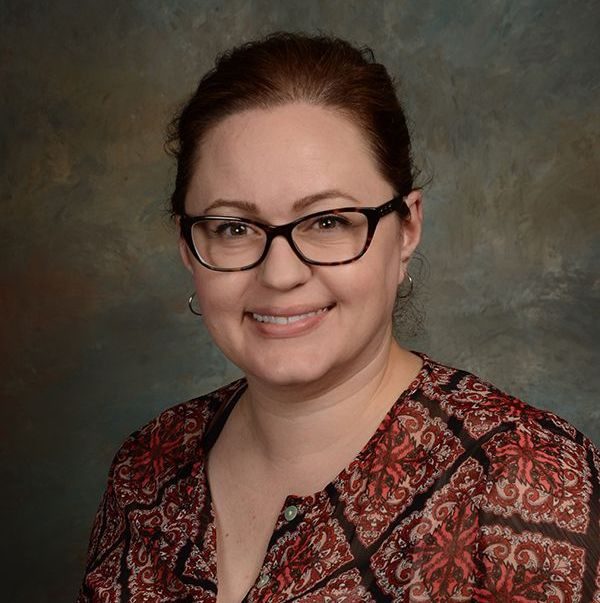 Tanya Rohrmoser
Communications Officer
Tanya Rohrmoser is a writer and the Communications Officer for CDHI. She received her M.A. in English Literature from Brock University in 2010 and is a graduate of the Professional Writing & Communications program at Humber College. She has done consulting for local businesses, and worked in communications roles for House & Home Media, TIFF, University of Toronto Press, and Ridley College.
You can learn more about Tanya's work at www.tanyarohrmoser.com and find her on Twitter at @TanyaRohrmoser. Reach her via email at tanya.rohrmoser@utoronto.ca.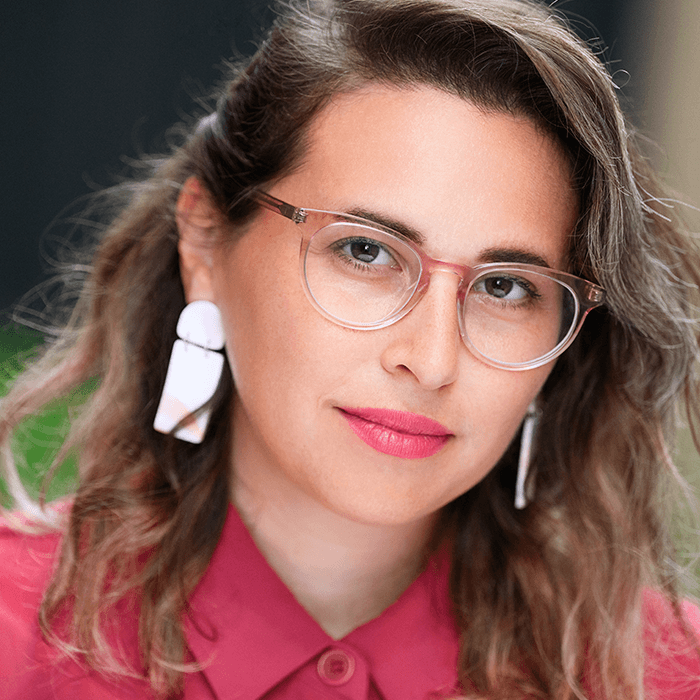 Julia Gruson-Wood
Research Associate
Julia Gruson-Wood is a Research Associate for the VP Office of Research & Innovation and CDHI. She is an interdisciplinary critical health scholar and received her PhD in Science & Technology Studies from York University. Julia previously held two postdoctoral fellowships at the University of Guelph: one focusing on the impact of parents' gender relations in the largest longitudinal family-based health study in Canada; and the other, an arts-based intersectional SSHRC-funded project studying Ontario 2SLGBTQI+ parenting experiences in a post-legal parity context. Julia also collaborates on critical autism and neurodiversity-related grants and is currently completing her first book, Remaking Therapy, Reshaping Autism: social relations and the governance of applied behaviour therapies (UBC Press). Julia currently serves as an Adjunct Faculty member for both the Social Practice and Transformational Change PhD program, and Re·Vision: the centre for art and social justice (University of Guelph).
You can reach Julia at julia.grusonwood@utoronto.ca.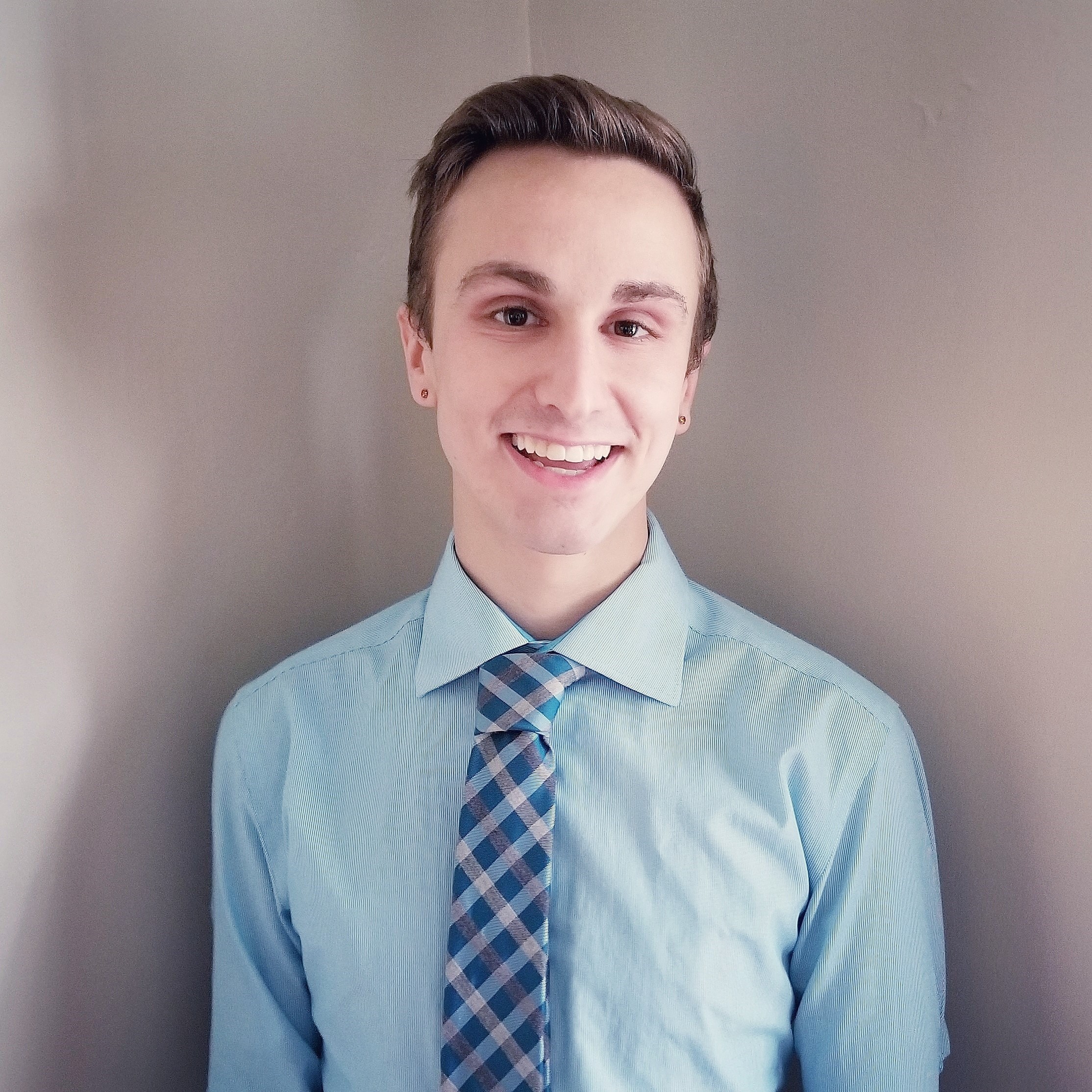 Matthew Lefaive
Digital Humanities Developer
Matthew Lefaive graduated from UTSC in 2019 with a B.Sc. in Computer Science and Linguistics. He serves as the Digital Humanities Developer in the CDHI, aiding DH researchers in creating project websites and digital exhibitions. He is also the Project Manager for Bioline International – the longest running project currently housed in UTSC's Knowledge Equity Lab – managing the platform content and day-to-day workflow. Matthew is interested in open access research and developing web applications to assist in language preservation and learning.
You can reach Matt at matthew.lefaive@utoronto.ca.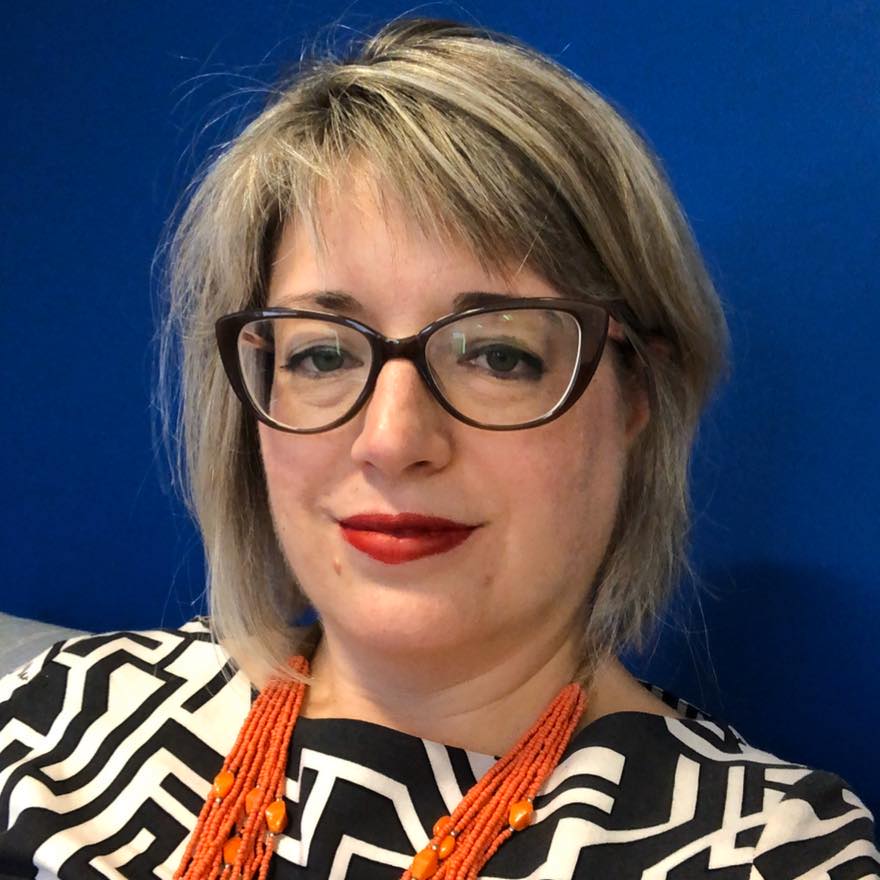 Betsy Moss
Events & Programs Coordinator
Betsy Moss
is the Events and Programs Coordinator of the CDHI. Betsy received her PhD in art history from the University of Toronto in 2016. Previously she was the Coordinator, Events and Administration at The Robert H.N. Ho Family Foundation Centre for Buddhist Studies at the University of Toronto. Through the Ho Centre she also produces the podcast
The Circled Square: Teaching Buddhism in Higher Education
, which features interviews with professors on their teaching strategies and approaches. Betsy's research explores the functions and theoretical implications of votive adornments added to Byzantine icons in the thirteenth to fifteenth centuries. As a sessional instructor, she teaches courses on a wide range of visual and artistic practices, from Byzantine icons to the history of modern design. You can find her on Twitter at
@byzbets
. For email, please use
dhn.admin@utoronto.ca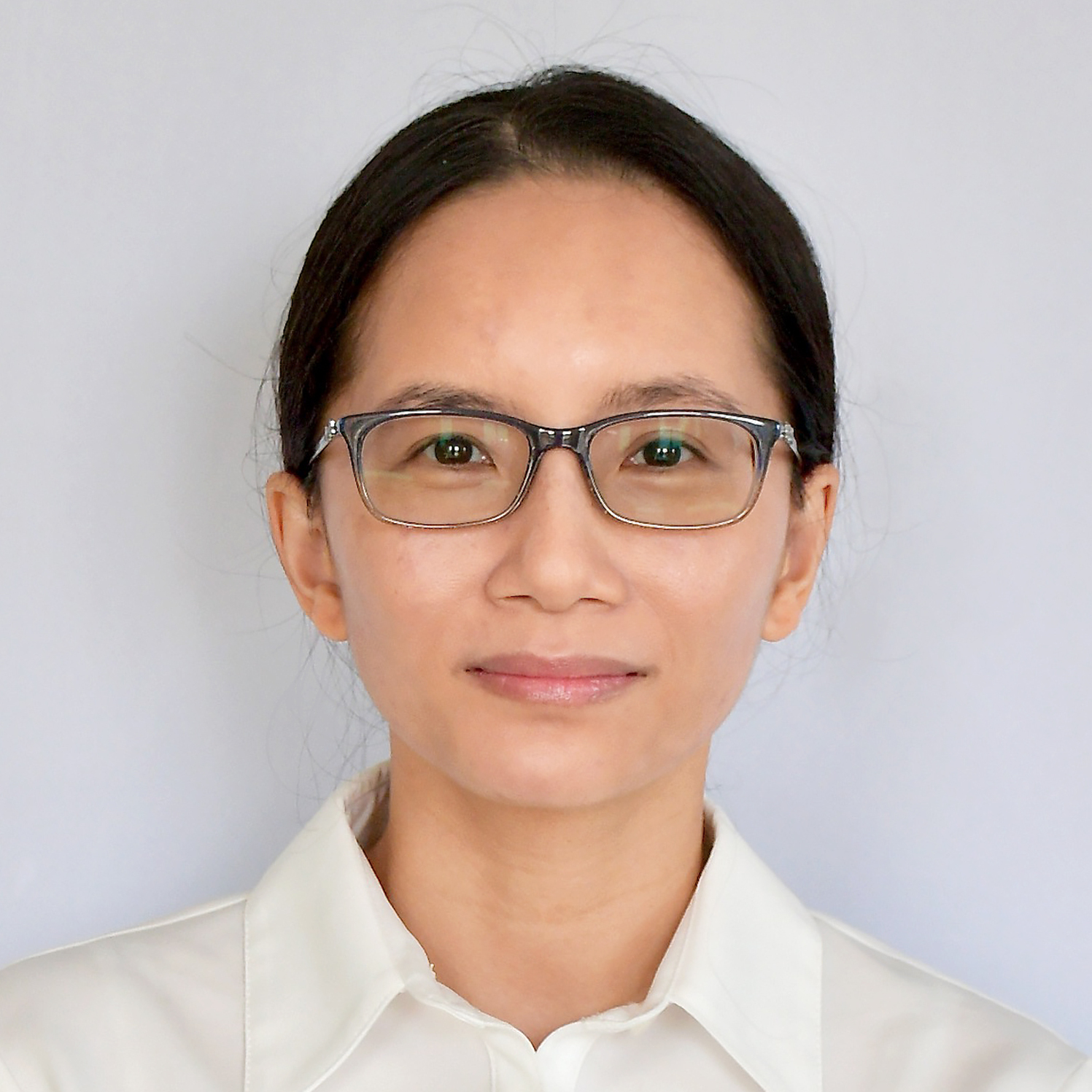 Khanh Vo
JHI-CDHI Digital Humanities Postdoctoral Fellow 2022-2023
The CDHI warmly welcomes Khanh V.N. Vo as the 2022-23 JHI-CDHI Digital Humanities Postdoctoral Fellow. Dr. Vo (Ph.D. College of William and Mary, 2021) completed her doctorate in American Studies and has consistently worked toward a career that spans academic teaching, public history, and the digital humanities, which she approaches through the lens of digital culture, game studies, and scientific and technological discourse.
Her research examines how the labor of marginalized groups can be understood through the discourse of robotics and automation, and more broadly, how discourses on robotics within the humanities and within science and technology communities have diverged.
Dr. Vo will join the JHI for the Labour theme year to work on the project "'All the Work Without the Workers': Robotic Labor in the America Imaginary."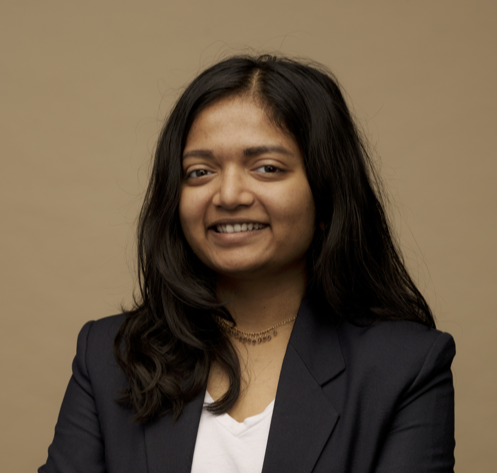 Parita Patel
UX Design Summer Co-Op at CDHI
Parita is a Master of Information Student at the University of Toronto studying User Experience Design. She has joined the Critical Digital Humanities Initiative for the Summer Co-Op position, in which she will be assisting research teams in designing and building engaging digital platforms to bring their research to the public. Parita pursued a Bachelor of Technology from DA-IICT (India) for her undergraduate, where she took the HCI elective and was inspired to delve deeper into how users interact with technology. Witnessing the experience of her grandfather in navigating technology, Parita realised that not everything is designed for all, and explored what field of study could help her address that issue. She ended up in the field of UX Design, where she seeks to create intuitive experiences which can be accessed by as many people as possible.
You can reach Parita at pari.patel@mail.utoronto.ca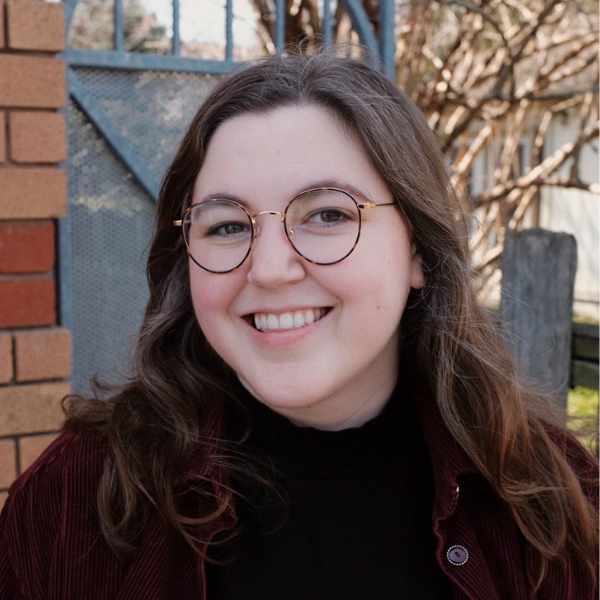 Katie Mackinnon
CDHI Postdoctoral Fellow in Community Data 2022-2024
Katie Mackinnon is completing her PhD in the Faculty of Information, University of Toronto. Her research focuses on histories of the web, including early uses and experiences of young people in the late 1990s. She interrogates ethical approaches to web archival research and youth data, and examines social, infrastructural, and policy issues of the web.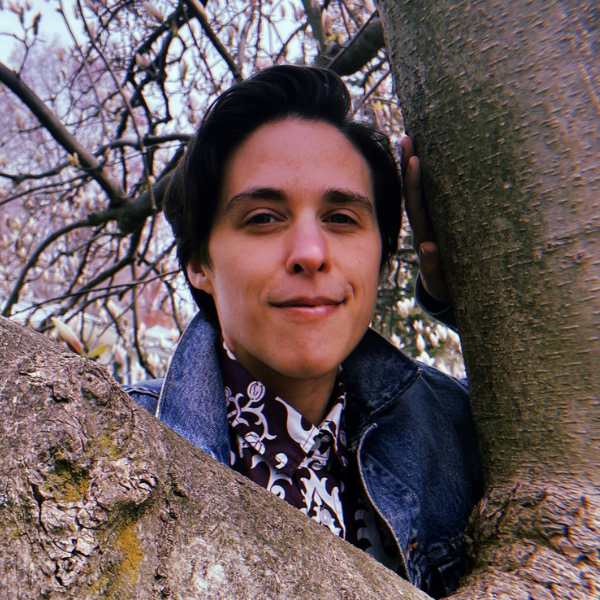 Rachel Corbman
CDHI Postdoctoral Fellow in Community Data 2022-2024
Rachel Corbman received a PhD in Women's, Gender, and Sexuality Studies from Stony Brook University in 2019. Her research and teaching interests span feminist studies, queer studies, disability studies, transgender studies, the public and digital humanities, and the history of gender and sexuality. Her current book project, "Conferencing on the Edge: A Queer History of Feminist Field Formation, 1969-89," offers a history of the conflicts that shaped U.S. women's studies and gay and lesbian studies in the 1970s and 1980s.