Undergraduate Opportunities
The Web Development Assistant will be a member of the Critical Digital Humanities Initiative (CDHI) team, directed by Prof. Elspeth Brown. The Digital Projects Assistant will work directly with the Digital Humanities Developer to provide technical support (e.g. web...
The Critical Digital Humanities Initiative (CDHI) is pleased to announce new Fellowships in Critical Digital Humanities (DH) research to support qualified undergraduate students registered in any program at the University of Toronto. The program embeds undergraduate...
Undergraduate Student Fellowships
In collaboration with our divisional partners, we will be awarding undergraduate fellowships each year valued at $5000 each. These fellowships are designed to support undergraduate students working on faculty DH projects.
Fall 2022 Undergraduate Fellows 
Kai Mall (they/she) is a third-year undergraduate student majoring in Diaspora and Transnational studies and double minoring in Human Geography and GIS. They have a deep passion for issues around displacement, migration and gender in the MENA region. Kai is currently exploring ways to build a personal interdisciplinary approach to connect Diasporic Foodways with the Stateless/displacement issues while using maps as a visualizing tool.
They are currently engaged as the CDHI Undergraduate Research Fellow on the Arab Women's Writing project, which is the first English digital database on women writers of Arab heritage. Supervisor:Maria Assif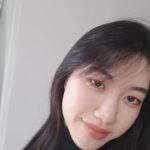 Sabrina Chang (she/her/hers) is a third-year undergraduate student doing a specialist in Global Asia Studies and a minor in Studio Art. With immense interest in human-rights, caste, gender, colonialism, migration, data preservation, and urban planning, she is currently a CDHI research fellow working on Dr. Mark Balmforth's Legacies of Tamil Slavery Group for the Ceylon slave registry that contains data of over 10,000 enslaved between 1818 and 1832. This project explores slavery and caste in South Asian history through a longue-durée study of an oppressed-caste "untouchable" (or Dalit) Sri Lankan Tamil community called Panchamar, or the Fifth People.
Supervisor: Kirsta Stapelfeldt & Mark Balmforth
Shanice Burton is a third-year student at the University of Toronto studying Peace, Conflict & Justice Studies. She is interested in policy research to further environmental action as well as diversity, equity, and inclusion. Supervisor: Patricia Landolt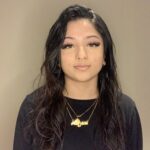 Maryam Habib Khan is one of the undergraduate research assistants working on the Quieting and Reclamation as Place-Making project. She is in her final year of completing her Honours Bachelor of Science Degree. She is majoring in psychology and minoring in sociology and philosophy. She became involved in Indigenous studies through a second-year social inequality course which sparked her interest, leading her to question her position as a South Asian Immigrant on Indigenous land. She aspires to continue to answer these questions by contributing to crucial Indigenous-related projects such as this one. Supervisor: Patricia Landolt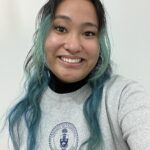 Jyael Lalic (she/her/hers) is a fourth-year undergraduate student majoring in sociology and mental health studies. She has a particular interest in Filipino history due to her Filipino heritage as well as an interest in Indigenous studies and its cultural implications in modern day society on a global scale. She is currently involved in the Quieting and Reclamation project at UTSC. Supervisor: Patricia Landolt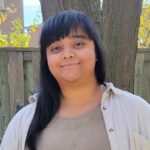 Farzana Rahman (she/her) is a 6th year Undergraduate student Specializing in International Development Studies and Majoring in Environmental Studies. She is broadly interested in resource and land rights, as well as solidarity-driven approaches to community-based development practice. As part of the QnR team she is excited to learn more about how people of color can be better treaty citizens and create pathways for solidarity with Indigenous place-making and sovereignty. Supervisor: Patricia Landolt
​
Haven Clare Townsend (she/her) is a second-year International Development student with a minor in Human Geography. She is highly motivated towards issues of trafficking patterns and policies, community applications of geospatial analysis technologies, and ecofeminist literature. She is researching, as part of the mapping team, archival topographies and geocoding artifacts to uncover the settler-colonial placemaking of the UTSC campus. With the help of CDHI, Haven aims on making legacies of quieting as well as GIS representations accessible knowledge.  Supervisor: Patricia Landolt
Summer 2022 Undergraduate Fellows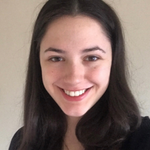 Aidan Mitchell-Boudreau is a third-year undergraduate student double majoring in Ethics, Society, and Law and Near and Middle Eastern Civilizations with a minor in Music History and Culture. She is most passionate about the areas of digital ethics that relate to privacy, data security, indigenous data governance, and computational creativity. After working as an RA for GRASAC under the supervision of Prof. and Prof. Krmpotich this past year, her current project will focus on working with the GRASAC team to assess their ethical guidelines in accordance with OCAP and UNDRIP. Supervisor: Heidi Bohaker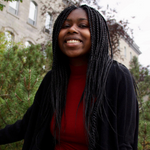 Awa Diagne is a third year student majoring in sociocultural anthropology and double minoring in equity studies and women & gender studies. Having interests in science and technology studies, Black studies and digital humanities, she is currently working on Dr. Edward Jones-Imhotep's Black Androids project, an initiative that investigates and archives the "black androids," a series of racialized automata created between the 18th and 20th centuries. Supervisor: Edward Jones Imhotep
Pallavi Maharaj is completing a major in Psychology and minors in Business and Political Science. In addition to these subjects, she has profound interest in Hindu philosophy and literature. This led her to study Sanskrit in her first year, and subsequently seek out research opportunities in the field. The research project she is currently working on will help develop digital technology that processes the content of Sanskrit manuscripts. Supervisor: Ajay Rao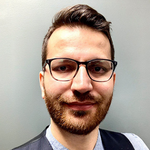 Hajir Sharifi is a third-year undergraduate student majoring in Information at the Faculty of Information, iSchool. He is specializing in designing and maintaining highly available and horizontal scalable IT infrastructure. Coming from a background in human rights, equity studies, and philosophy, he is interested in researching social justice-related issues in the fields of HCI, UX and product design. Supervisor: Thy Phu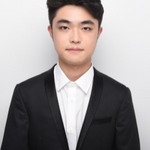 Shengsong Xu is a junior year undergraduate student at University of Toronto Scarborough, he is a computer science co-op specialist in software engineering. He is currently working as a software developer at UTSC Library Digital Scholarship Unit. The work is to develop a web crawler and visualization tools to help Dr Alejandro Paz on his research. He is enthusiastic about computer science and planning to pursue a graduate degree in computer science after graduation. Supervisor: Alejandro Paz
Winter 2022 Undergraduate Fellows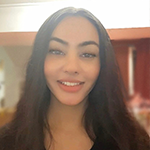 Bisma Ali is a fourth-year Health Studies student at UTSC. Her academic and research interests are in health inequities, where she has explored topics such as: mental health, women's health, aging populations, and accessibility. The current project Bisma is working on as an Undergraduate Fellow will be exploring the use of digital humanities tools in contemporary disability studies.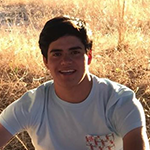 Juan Antonio Bobadilla is a third-year international student, with a Double Major in Political Science and Economics, and a Minor in History. I am passionate about Latin American politics and history. In my free time, I enjoy filmmaking and supporting my hometown football team, Pachuca.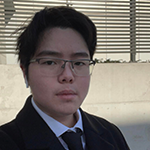 John Liao is an undergraduate double-majoring in Classics and Classical Civilization. Interested in theories of paratext and its application in ancient literature, he is currently working with Prof. Kenneth Yu on a project uncovering the logic and functions of Greek titles.
Darla Reslan majors in Cognitive Science & Anthropology at the Faculty of Arts & Science, U of T. Coming from a background in studies of the mind — neuroscience, psychology, philosophy, and computer science — I am interested in the generation and evolution of intelligent systems, both natural and artificial. I am focused on the integration of cognitive science with the teachings and methods of sociocultural anthropology, hoping to provide meaningful & actionable insights into the nature of mind and the research and development of artificial intelligence.
Sebastian Rodriguez is a second-year undergraduate student studying Communication, Culture, Information & Technology at UTM. His educational pursuits include ethical computing, surveillance, UI/UX design, front-end development, and data science.