Rachel Corbman, Postdoctoral Fellow in Community Data for 2022-24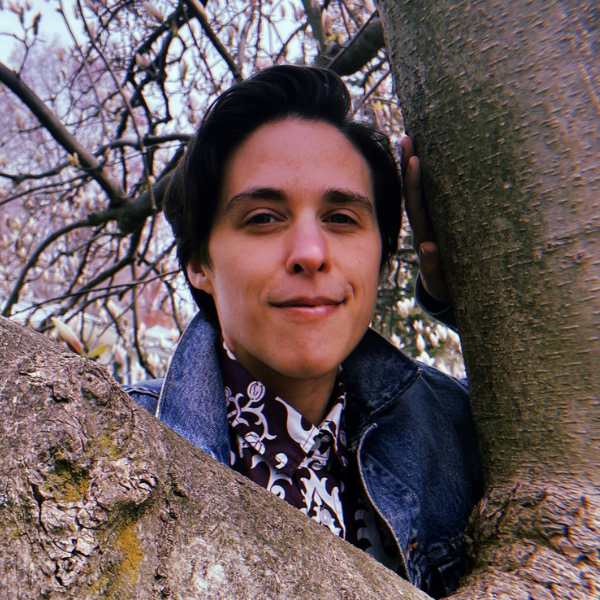 This past year, we've welcomed new staff members, supported undergraduate and graduate fellows, increased our leadership team, and set up community networks across the tri-campus. So, with the exciting addition of three new postdoctoral fellows this summer, we wanted to get to know a little more about them as we head into the fall term — and we thought you might, too! We sat down for a quick chat with Katie Mackinnon, Rachel Corbman, and Khanh Vo. Learn about their research, what's on their shelf these days, and more.
---
CDHI: Can you tell us a bit about your research?
Rachel Corbman: I'm a historian of feminist and queer social movements in the late 20th century. My book project, Conferencing on the Edge: A Queer History of Feminist Field Formation, takes a deep archival dive into five famously contentious academic conferences, beginning with the West Coast Women's Studies conference in 1973 and ending with the Outside/Inside conference at Yale in 1989. In doing so, my project tracks the entangled histories of conflicts over race, sexuality, and the academization of social movement projects in the two decades after the institutionalization of the first women's studies programs in US colleges and universities.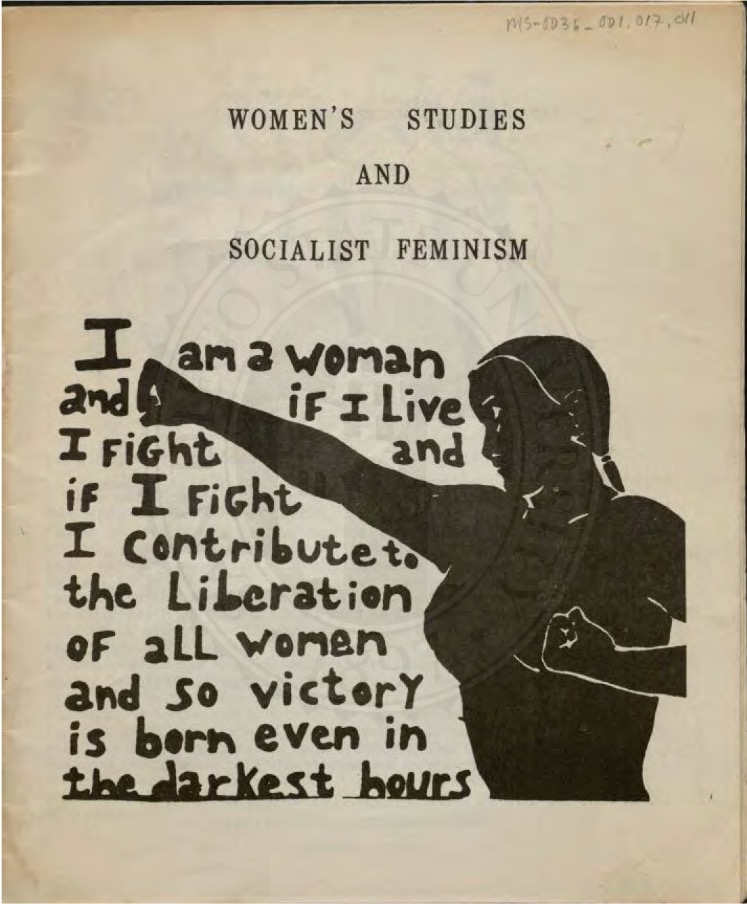 CDHI: What drew you to this work?
RC: I have a very meta origin story. I began researching the history of women's studies as a PhD student in Women's, Gender, and Sexuality Studies at Stony Brook University. At the time, I was also a coordinator of the Lesbian Herstory Archives, a community-based archive founded in 1974. At the Lesbian Herstory Archives, I routinely encountered evidence that challenged a set of stubbornly persistent stories about the history of women's studies, such as the idea that field was monolithically white before the interventions of feminists of color in the late 1970s and early 1980s or the idea that queer studies is best understood as a turn against identarian fields like women's studies or gay and lesbian studies. I set out to write a history that attends to the complexity and contradictions that are so apparent from the archival record and to make sense of my relationship to the recent past as a scholar trained in Women's, Gender, and Sexuality Studies.
 CDHI: What are you going to be doing this year at CDHI?
RC: This year, I will lead the CDHI's Praxis Workshops and the Postdoctoral Fellows Community of Practice. I will also be the CDHI representative on the Training Working Group.
CDHI: Can you tell us about any courses you'll be teaching?
RC: I'm excited to teach an information workshop on "Queer Art and Archives" for Master of Information students at the iSchool. This course, in short, will explore how artists utilize archival research to grapple with queer and trans histories. Alongside our study of how artists use archives, students will develop their own creative project based on research and the ArQuives or the Sexual Representation Collection that will be included in a digital exhibit on "Queer Art and Archives."
CDHI: What's on your writing playlist?
RC: I regret to report that I need total silence to write. However, here are some songs from my playlist for walking: Joan Jett's "Let's Do It" from the Take Girl soundtrack, Le Tigre's "Hot Topic," Nina Simone's "Lonesome Cities," Lauren Bacall's "But Alive" from Applause, David Peel & the Lower East Side's "The Lower Eastside," and Judy Garland's "You Made Me Love You/For Me and My Gal/The Trolley Song medley."
CDHI: What are you reading at the moment?
RC: Right now, I am reading Lauren Herold's fantastic dissertation "Cable Comes Out: LGBTQ Community Television on New York Public Access Stations." My partner and I are also slowly reading Barbara Wilson's 1994 novel Murder in the Collective together for fun. 
---
Rachel Corbman received a PhD in Women's, Gender, and Sexuality Studies from Stony Brook University in 2019. Her research and teaching interests span feminist studies, queer studies, disability studies, transgender studies, the public and digital humanities, and the history of gender and sexuality. Her current book project, "Conferencing on the Edge: A Queer History of Feminist Field Formation, 1969-89," offers a history of the conflicts that shaped U.S. women's studies and gay and lesbian studies in the 1970s and 1980s. Rachel is currently the CDHI 2022-2024 Postdoctoral Fellow in Community Data. You can follow her on Twitter @rachelcorbman.