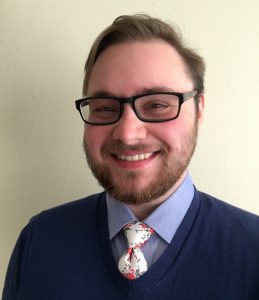 The Digital Humanities Network welcomes Lawrence Evalyn as our inaugural Program Assistant.
Lawrence is a PhD Candidate in English at the University of Toronto, examining digital research infrastructures and their impact on eighteenth century studies. His dissertation, "Print Politics in the Digital Archive, 1789-99," investigates principles of inclusion and exclusion in eighteenth-century conceptions of literature and in contemporary digital databases.
At the DHN, he will assist with the day to day administration and communications for the network. He can be reached at the dhn.admin@utoronto.ca email address with inquiries.